Toilet Repair Cypress TX
Are you someone who's sick and tired of having troubled toilets? If your commodes keep on letting you down and there's no one around to help you fix it, don't be all alone. Instead, reach out to our toilet repair services and you'll have our Cypress professionals around within minutes or hours.
Repairmen Who Can Restore The Importance Of Your Toilets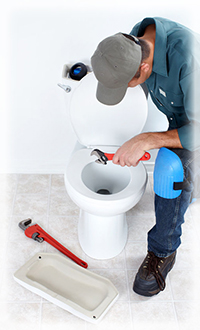 We understand just how important bathroom toilets are to the typical Texan. If you have company over, the last thing you want is a washroom failure. Even if it's just you in your apartment, you still want to be able to count on your bathrooms to do right by you each and every time you use it.
Clogged toilet repair is another thing our plumbers are masterful at. Have you been dealing with some clogs but your plungers won't get the job done? If you'd like some professionals to help you remove all of the blockages from your commodes, lean on our plumbers. We've got snakes and cutters that are perfect for the job.
We'll Fix Your Leaks And End Your Clogs In No Time
Do you have some leaks in your toilets that are making a mess each and every time you try to flush it? If you're sick of your base and flusher leaking out waters that cost you dollars and cents, let us know so we can tighten things up. You'll have a working commode shortly after we're done.
For the best in Texas, be sure to call in Sewer Line Cypress. We've got technical Texans who know a lot about toilets. With these guys around you can be sure that you're going to receive the best possible customer service from the top plumbers in the county. Call today for your free estimate.