Drain Cleaning Cypress TX
Have you been looking for the drain cleaning of your dreams? If you're trying to get your drains cleaned and cleared out but none of the plumbers you trust are calling you back, reach out to us. Our Cypress professionals will never leave you hanging, and we think you'll have a great time working with us.
Pros Who Know How To Clean Out Drains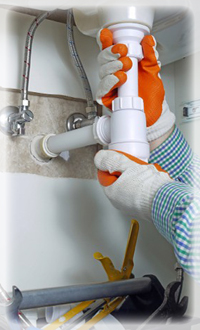 A clogged drain pipe can really do some damage all around your plumb system. Have you been noticing that your sinks and garbage disposals are backing up around the clock? Maybe your bathtubs and showers are taking forever to empty out. If you notice these things, you might want our guys to help you.
Trying to unclog drain but you don't know how? If you've got some fats and lards that are clogging up your drains, let our snakes and cutters be your saving grace. These can get into your pipes to slice and dice the blockages that are blocking you from having clean and cleared pathways.
We'll Help You Dodge The Future Clogs
Trying to avoid clogs in the future? If you don't want to have to put up with weekly, monthly, and yearly cleanings, try to pay attention to the things you put in your drains. Materials and substances such as bones, grease, paper towels, and silverware should not be disposed of in this way.
For more information on our drain cleaning services, be sure to reach out to Sewer Line Cypress. Our Texan technicians know more than enough about drains, and we guarantee that you won't have anymore leakage or clogging problems after we're done working. Call today for a free estimate.